24 Jun 2020

Eurosmart actively contributing to the work of the Stakeholder Cybersecurity Certification Group
First-year anniversary of the EU Cybersecurity Act
This week marks the first-year anniversary of the Cybersecurity Act. Philippe Proust, President of Eurosmart, highlights that "the Cybersecurity Act is a significant step towards a more cyber-resilient Digital Single Market. It is also an incredible opportunity to strengthen Europe's digital strategic autonomy".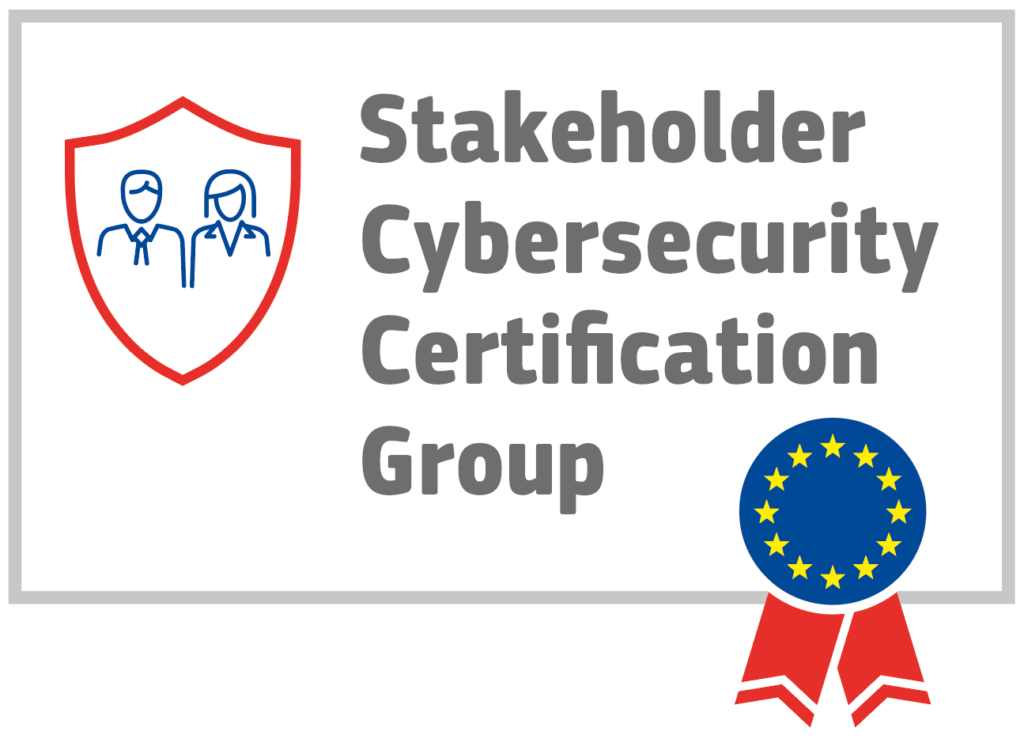 Eurosmart was pleased to be selected as a member of the Stakeholder Cybersecurity Certification Group (SCCG) and joined today [24th June 2020] the first SCCG meeting. The SCCG, composed of 50 selected stakeholders, together with the European Cybersecurity Certification Group (ECCG), composed of Member States' representatives, will advise the Commission for the preparation of the Union rolling work programme. This programme sets the priorities for the definition of schemes within the EU cybersecurity certification framework.
This framework is of utmost importance to enable the creation of market-driven EU certification schemes and to increase harmonization between existing cybersecurity certification schemes.
Eurosmart welcomes the European Commission's decision to elaborate as very first scheme the successor to the existing schemes operating under the SOGIS-MRA. Eurosmart has a long track record in this success story the Eurosmart community is at the initiative of the SOG-IS technical groups that have strongly contributed to the reputation and the reliability of the thousands of security evaluations conducted over years. Our organisation is already actively involved in the smooth transposal of these technical groups within the CC Scheme framework.
Eurosmart is ready to provide its expertise to make the Cybersecurity Act become a cornerstone of the European Cybersecurity Strategy.
List of SCCG members
ACEA – European Automobile Manufacturers Association
ACI Europe
Airbus CyberSecurity SAS
ANEC
APPLiA – Home Appliance Europe
Association of TÜV testing, inspection, and certification bodies
BEUC – The European Consumer Organisation
BusinessEurope
COCIR
Deutsche Telekom AG
DIGITALEUROPE
ESMIG
ETNO – European Telecommunication Network Operators' Association
Eurelectric
European Banking Federation
European Committee for Electrotechnical Standardisation (CENELEC)
European Committee for Standardisation (CEN)
European co-operation for Accreditation (EA)
European Cyber Security Organisation
European Data Protection Board (EDPB)
European DIGITAL SME Alliance
European Semiconductor Industry Association
European Telecommunications Standards Institute (ETSI)
Eurosmart
Fundación TECNALIA Research & Innovation
GSMA
Hermes Bay
IBERDROLA
Infineon Technologies AG
International Electrotechnical Commission (IEC)
International Organisation for Standardisation (ISO)
International Telecommunication Union (ITU)
jtsec Beyond IT Security S.L.
LEET Security
LSTI
MedTech Europe
National Cybersecurity Competence Centre
OASIS
Orgalim
OVH
Philips
Politecnico di Milano
Polska Izba Informatyki i Telekomunikacji
RISE RESEARCH INSTITUTES OF SWEDEN AB
Robert Bosch GmbH
SAP
Schneider Electric
SGS
Thales
TIC Council