02 Feb 2022

President of Eurosmart to speak on eIDAS at the European Parliament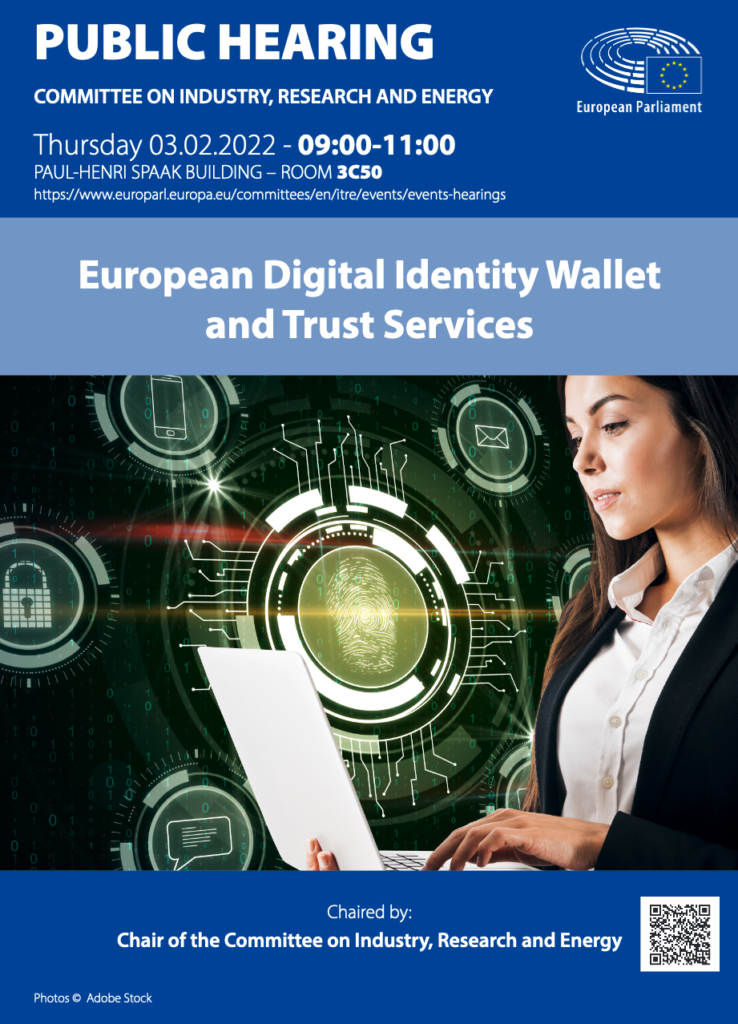 The European Parliament invited the President of Eurosmart to participate in a public hearing on the revision of eIDAS. The event will be held on 3 February from 9:00 to 11:00.
Alban Feraud will address the MEPs from the Committee for Industry, Research and Energy (ITRE). He will be part of a panel of experts who will give their views on the eIDAS proposal. MEPs will also have the opportunity to ask questions to the experts. You can follow the public hearing live from the webpage of the ITRE Committee (Meetings – Webstreaming). You can also watch it in replay afterwards.